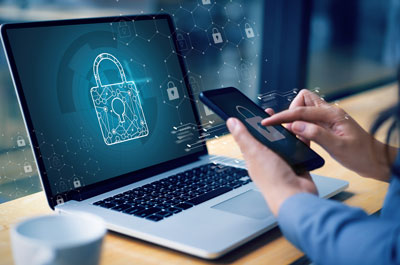 Stay Protected
Protect your systems with Cyber Security in Jacksonville FL. It is important to have antivirus monitoring on servers and workstations. This also aids in email SPAM filtering and updating. With our help, we will work on website filtering and management, and Firewall patches and updates!

Our team will make sure you're are covered. We also offer the option to do Quarterly Vulnerability Assessments, Annual Penetration Testing, and PCI Compliance.
Upgrade Your IT Services
We provide the reliability, urgency, and call to action you need to manage your technology, so you can focus on productivity and profitability. We are always available to step in and assist you.